sketching while playblasting my animations ^^
The flu is almost gone. I'm feeling kind of good but it's getting really cold lately...Yesterday I had to scratch off the ice from my car windows T.T
I'm still practicing guitar like crazy...my left hand hurts but I use it only for my keyboard shortcuts anyways, so it doesn't matter that much. ^^v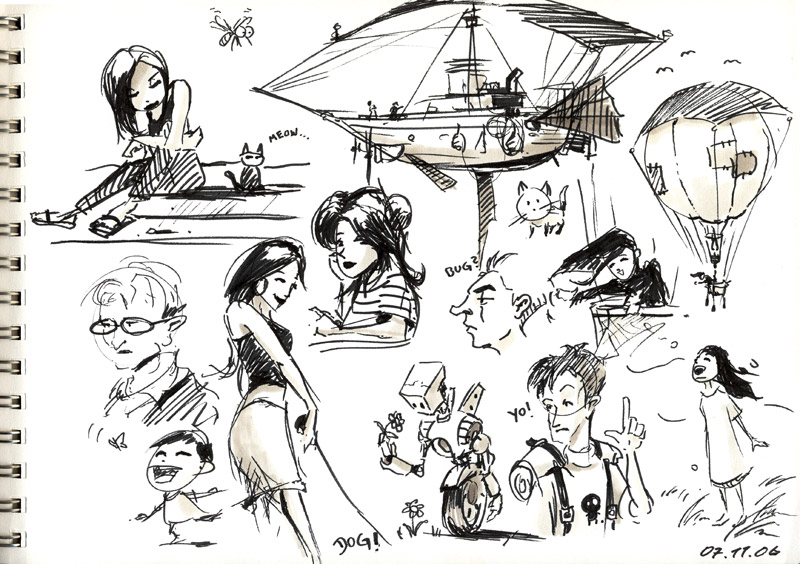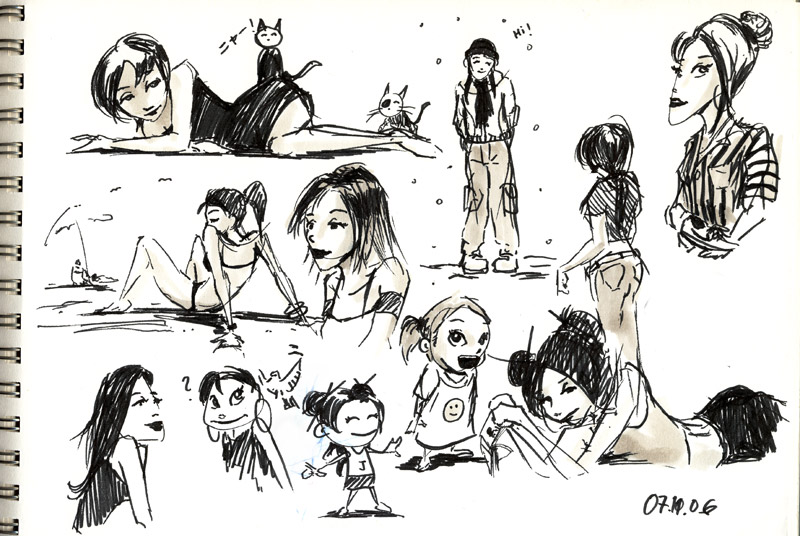 Last monday I did a little painting workshop here at the Filmakademie where I work.
Every monday there is a Sketch Round arranged by my buddy
David Maas
. This time he had the idea to do a digital speedpaint session using photo reference.
When I started painting digitally back in the days, it helped me a lot to paint from photo references to get a basic understanding of color, values and light.
So we thought it would be a nice exercise for the students to start of using reference images.
Before we started, I talked about some speedpainting techniques.
Everyone had a timelimit of 30minutes
The students did really great and I was really exited that so many people participated. We will continue to do those painting sessions.
This was my 30min painting.