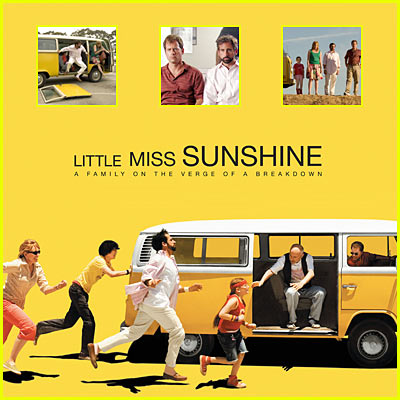 I recently saw the movie 'Little Miss Sunshine'. A wonderful movie, a must see.
I was blown away by
Abigail Breslin's
acting. The overall cast was fantastic.
Alan Arkin
got an academy award for the 'Best Performance by an Actor in a Supporting Role'. Well deserved! This movie got a 2nd Oscar for the 'Best Writing, Original Screenplay'.
This is certainly the next DVD I'm going to buy.