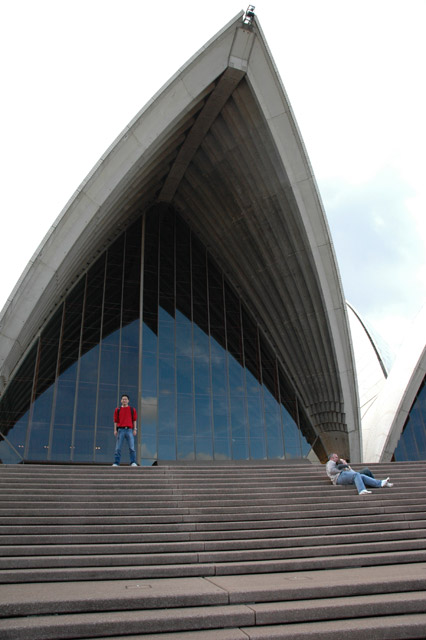 I have never been so far away from home. I'm now pretty much on the other side of the World. My buddy Manuel offered me his couch for my stay in australia. I'm really grateful for that.
Manuel picked me up early in the morning at SYD airport before he went to work. After resting a bit at his place, his wife Mimi took me straight to downtown. We went to the opera house and took a walk in the botanic gardens right next to it. And WOW...so many birds I've never seen before in wild life....just beautiful!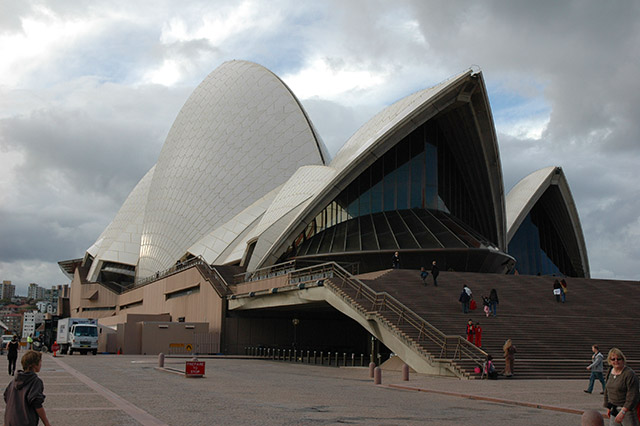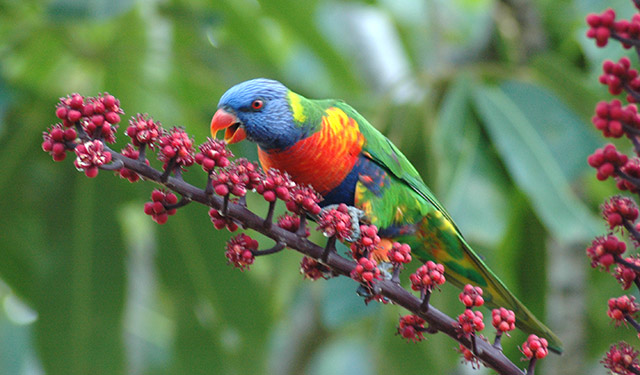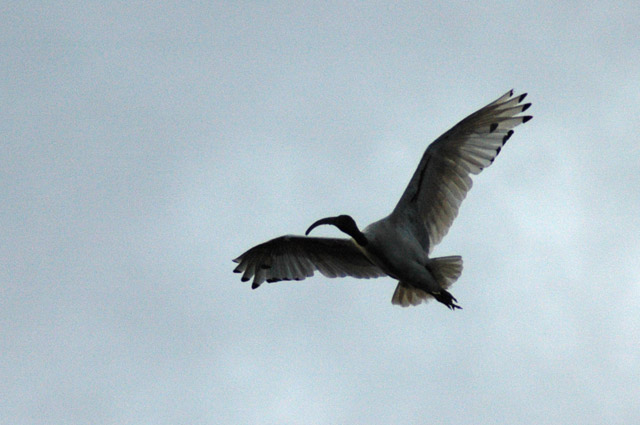 At a certain point Mimi told me to look up....At first I didn't see anything and suddenly....BAM...a whole bunch of bats hanging in the trees. I was totally freaked out. I mean...just look at that! 0_o;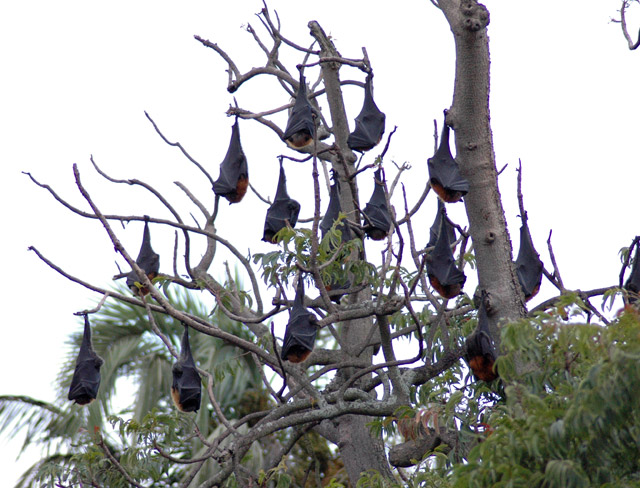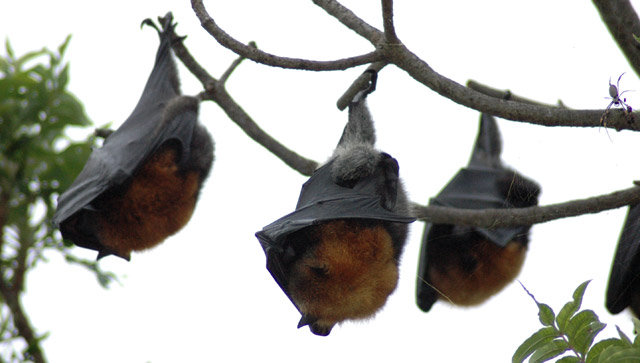 I'm so looking forward to see more animals and australian nature! Next week Manuel Mimi and I will do some trips to places around Sydney. Can't wait....
I love this city already!