Yesterday was the
28th SketchCrawl
. The SF starting point was Crissy Field. I was sitting on the pier and painted this piece with water colors + moleskine water color sketchbook. There were strong winds and it was very cold.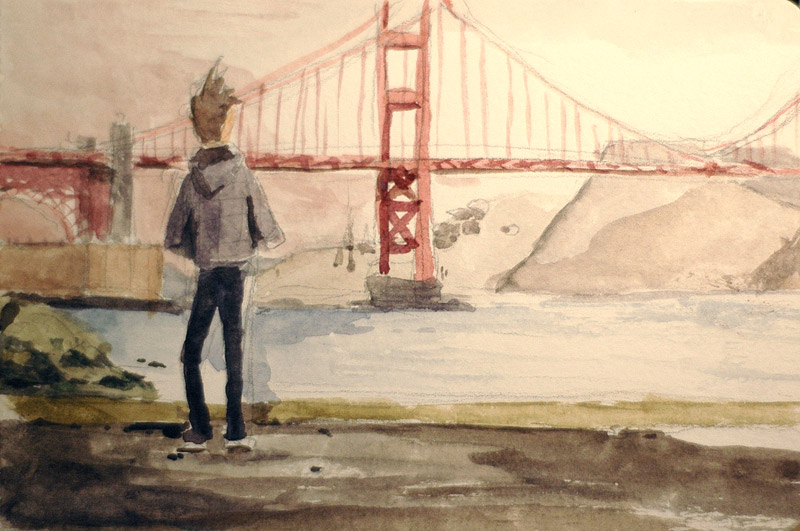 I needed a warmer place so I stayed a while in the warming hut right next to the pier. This time I tried something new. I drew a sketch in my sketchbook, I took a picture of the sketch with my iphone and imported the photo into the brushes app. Then I started painting over it with my finger. It worked really great and I will certainly do that again. So here is the sketch I did traditionally.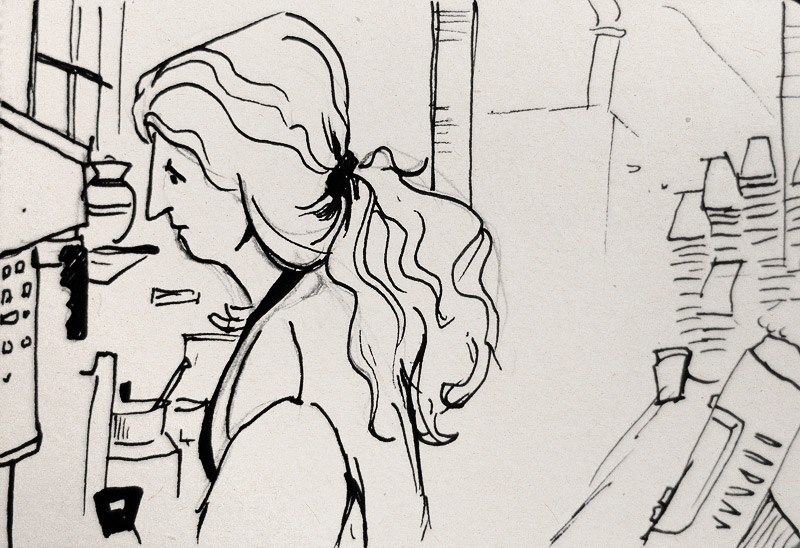 and this is what I painted on my phone.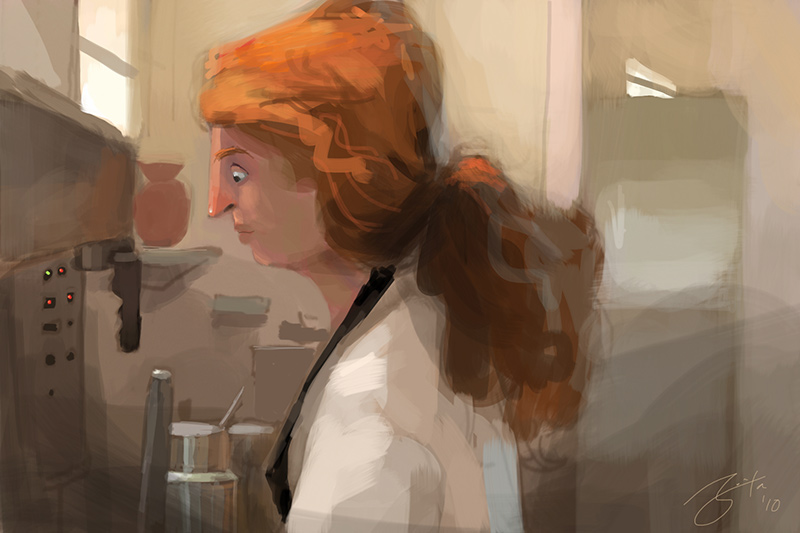 Here is the progress video:
And finally another water color piece at the palace of fine arts which was our afternoon meeting point. It was a great crawl!