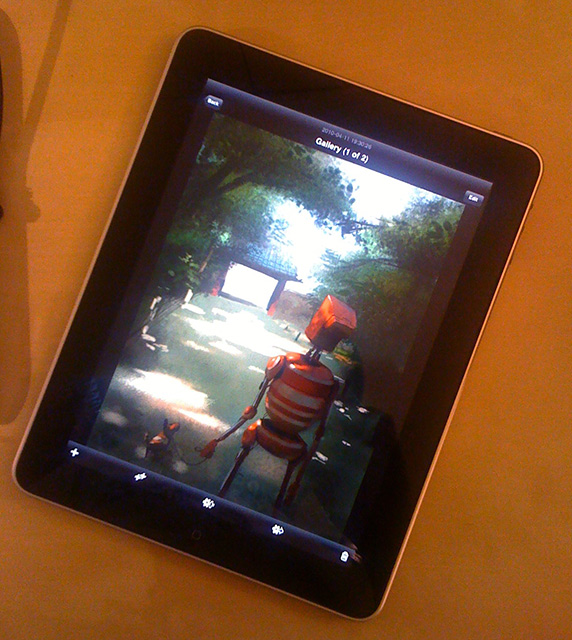 So I was playing around with my friends iPad for a while and I have to say it's a lot better than I thought it would be. I kind of expected that I might like it once I use it but I didn't expect to love it. In fact, I bought it last Saturday. This toy is simply amazing in many ways.
After doing some doodles in Autodesk Sketchbook Pro for iPad, I new this is the next step into the future. My stylus for the iphone broke so I had to paint with the finger but I was surprised how accurate you can draw even without a stylus. Of course the pressure sensitivity is still missing but changing the opacity manually is not too bad. Sketchbook provides layers and even layer transformations, meaning you can translate/rotate/scale a layer all at the same time using two fingers....it's pretty insane since Photoshop can't even do that. Besides painting....I can watch my netflix queue instantly on this thing and reading comic books or looking at photos is a pure pleasure. Basically it's a giant iPhone which makes this toy so amazing :D
Here is my first painting done in Sketchbook Pro for iPad. I guess I finally found a portable Cintiq!!!
More to come! Btw...my stylus is broken so this is all fingerpainting ^^